Submittals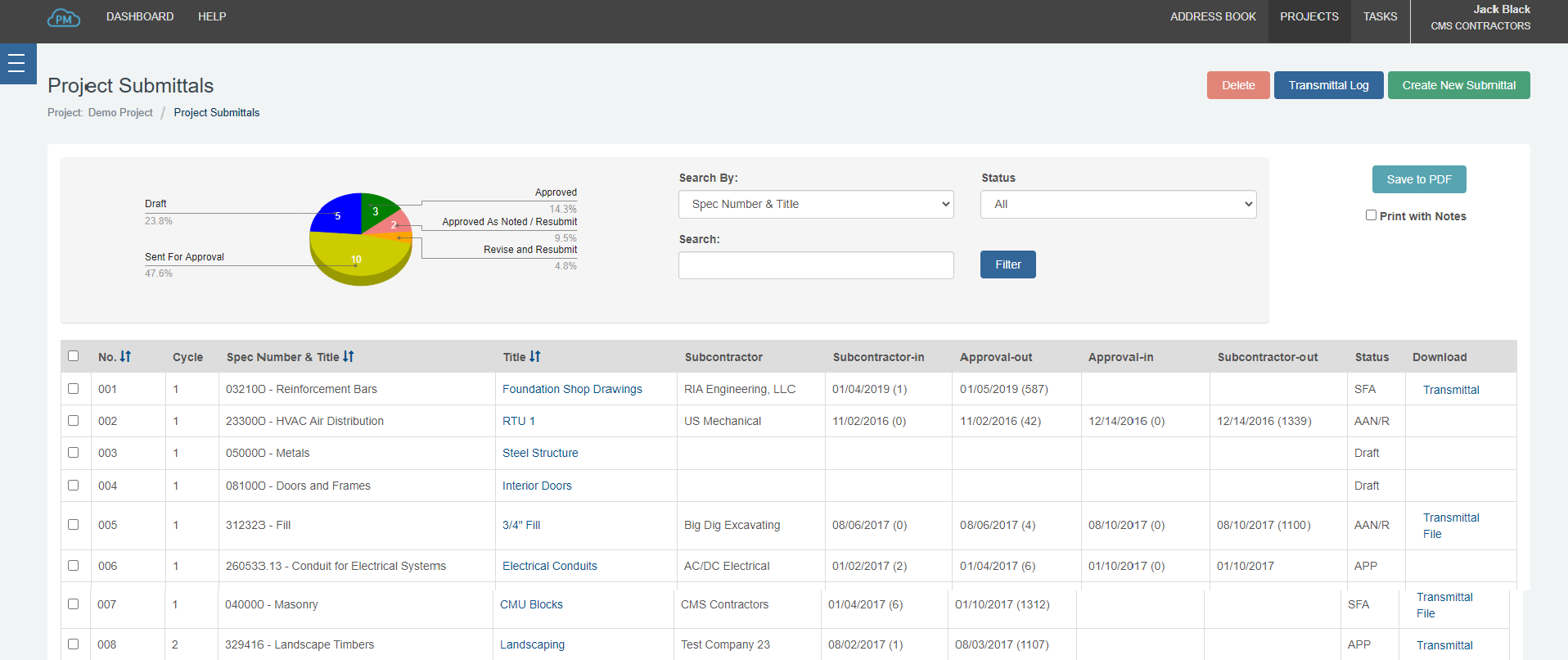 Cloud PM is the perfect Construction Submittals Software for sending and organizing your Construction Submittals. With our comprehensive Submittal Module you can create and send your Project Submittals faster than ever. You can upload all Submittal Files and Markups by yourself, or you can allow the Subcontractors and the Architect to do that for you. With one look at the Submittal Log you will immediately know the status of each Submittal. You can set due dates for each Submittal and create automated reminders to notify you and your Subcontractors/Architects about each outstanding item.
Assign Specification Number & Title to each Submittal
Assign Subcontractor or Material Supplier
Create Submittal Cycles
Enter Sent/Received dates and upload files for each Cycle
Set Submittal Status (Draft, R&R, APP, REJ, etc.)
Create custom Submittal Log (Submittal Register) filtered by the Submittal Status, Specification Number, Submittal Name etc.
Create Submittal Transmittals
Email the Transmittals and the Files straight from the module
Create Transmittal Logs sorted by Submittal Status, Specification Number, Submittal Name etc.
See our video post on how you can create and send your Construction Submittals in 60 seconds or less.
Submittals – Gone in 60s (or Less)
Check out these pages to learn more about our Submittal Management Software.
Construction Submittal Software