Requests for Information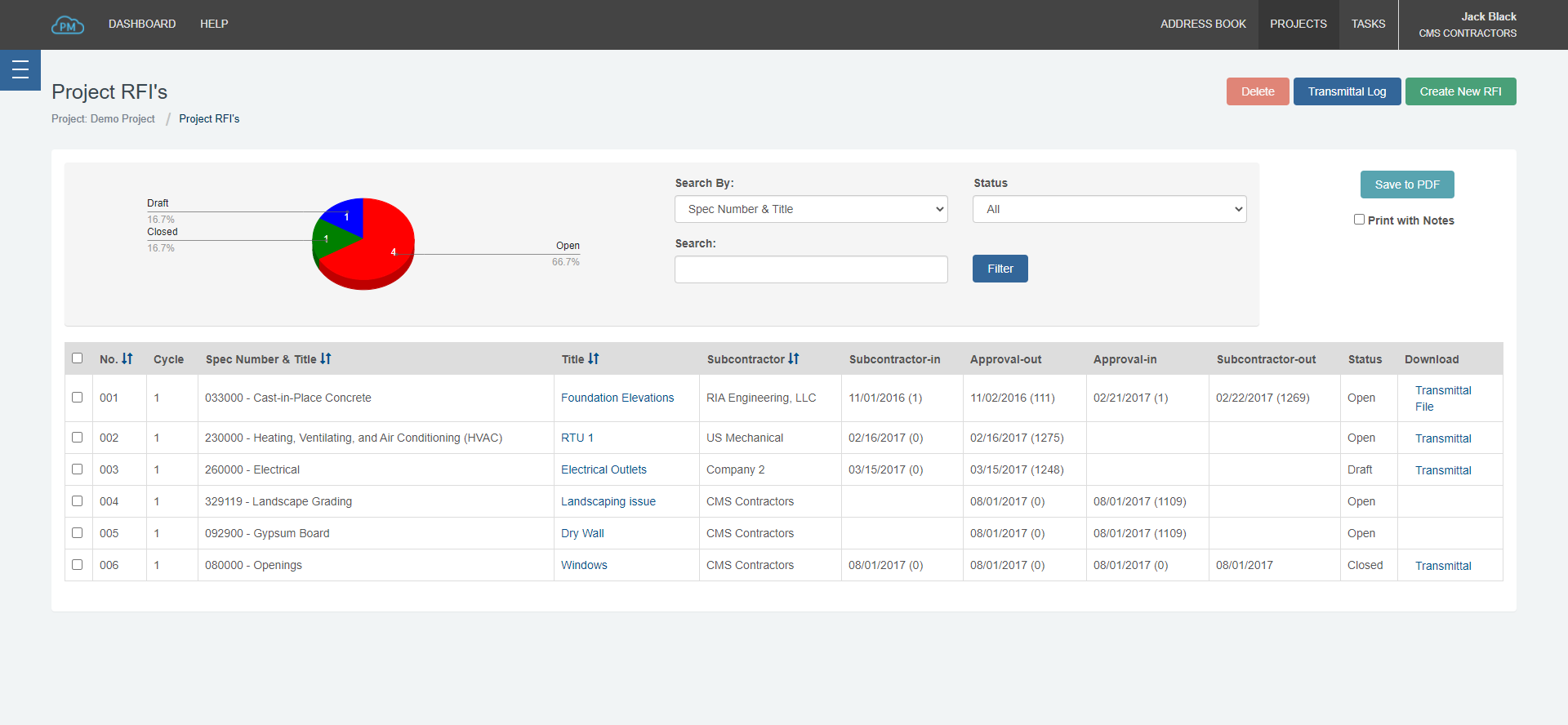 Cloud PM is the easiest way to organize and process all Requests for Information. You can create and email your RFIs straight from the application. You can give permissions to the Subcontractors and the Architect to upload their Questions and Answers or you can do that by yourself. With the automated reminders you will always have a timely response to your RFIs.
Assign Specification Number & Title to each RFI
Assign Subcontractor or Material Supplier
Create RFI Cycles
Enter Question & Answer for each RFI
Enter Sent/Received dates and upload files for each Cycle
Set RFI Status (Draft, Open, Closed)
Create RFI Transmittals
Email the Transmittals and the Files straight from the module
Create Transmittal Logs sorted by RFI Status, Specification Number, RFI Name etc.