Change Orders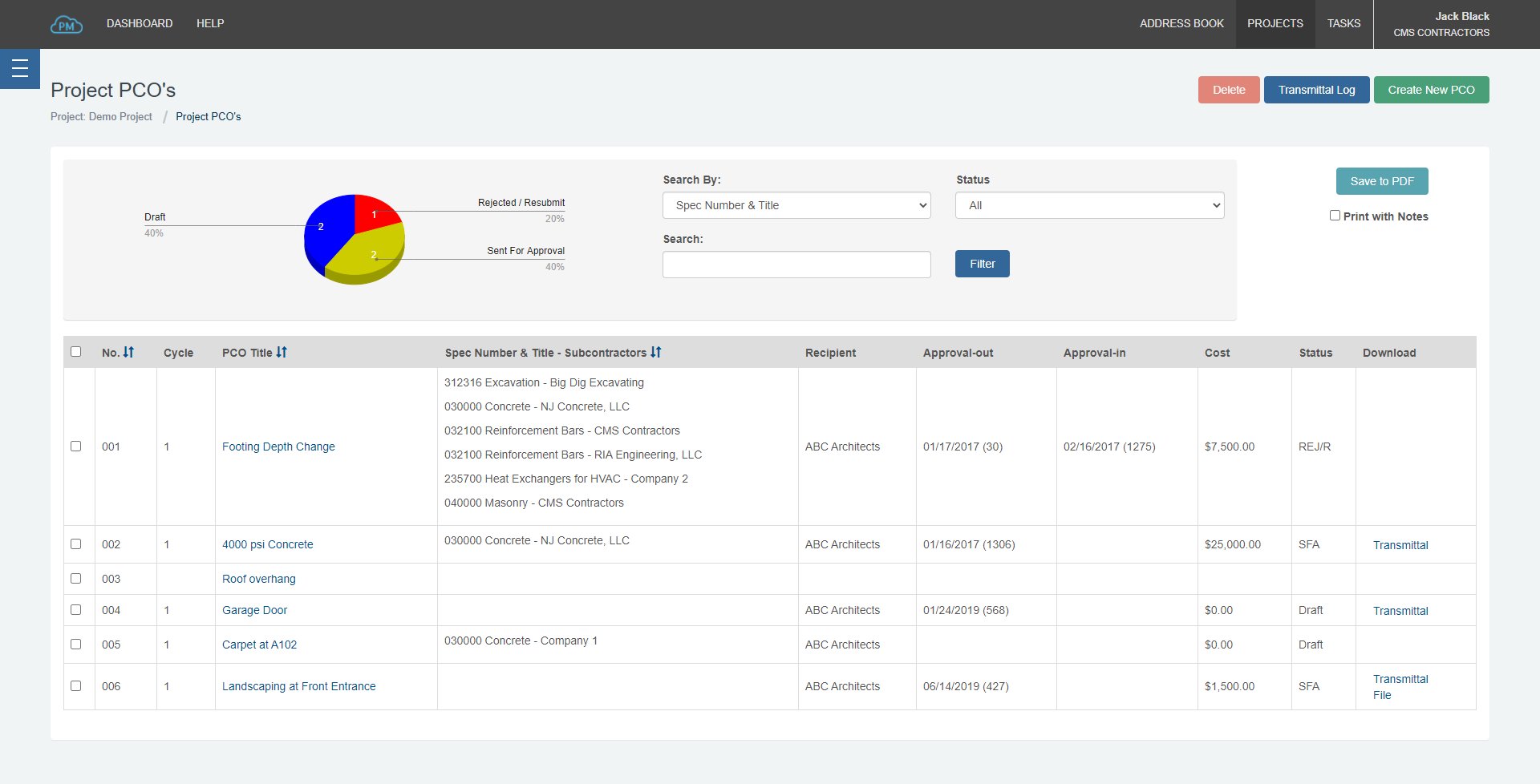 Our PCO module provides a seamless way to create and organize your Project Change Orders. You can easily send Proposals and track their progress, logging all Subcontractors Proposals separately and sending the final version to the Architect or the Owner. With clear visibility into which Change Orders have been approved and outstanding, you can take timely action and ensure that your project stays on track.
Cloud PM streamlines the process of integrating the approved Change Orders into your Contracts module. With just one click, you can easily send the approved Change Orders to the Contracts module, saving time and ensuring that all project information is up to date and in one place.
Track the total PCO cost and the separate Change costs from the Subcontractors
Add the approved Change Orders to the Project Contract
Add the approved Change Orders to the Subcontractor Contracts
Assign Specification Numbers & Titles to each PCO
Assign Subcontractors or Material Suppliers
Create PCO Cycles
Enter Sent/Received dates and upload files for each Cycle
Assign PCO Status (Draft, APP, R&R, REJ, etc)
Create PCO Transmittals
Email the Transmittals and the Files straight from the module
Create Transmittal Logs sorted by PCO Status, Specification Number, PCO Name etc.