Change Orders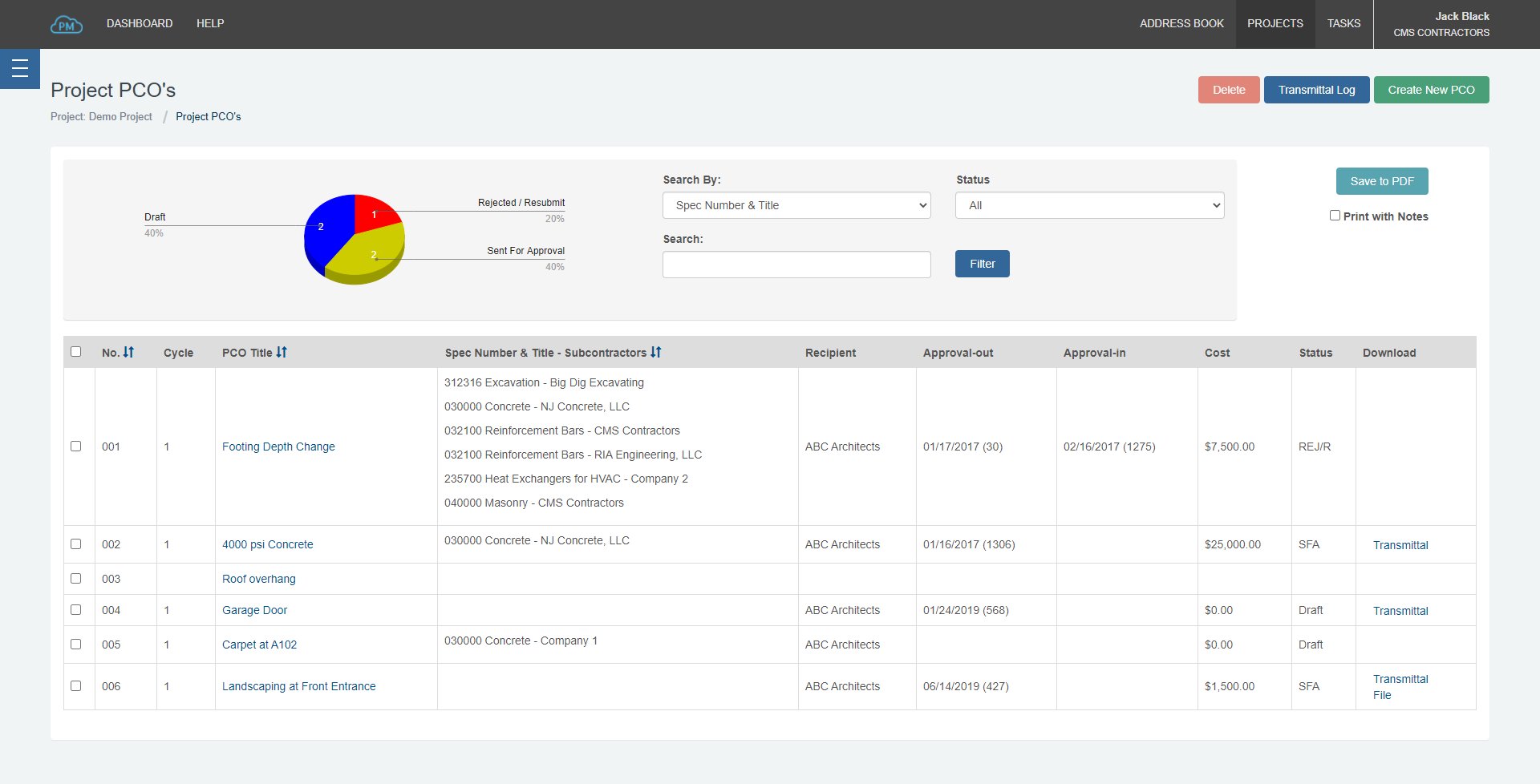 At the PCO's Module you can Create and Organize the Project Change Orders and send Proposals for the same. You can log separately all the Proposals from your Subcontractors and send a final one to the Architect or the Owner. You will always know which Change Orders were approved and when to take action on the outstanding ones.
Track the total PCO cost and the separate Change costs from the Subcontractors
Assign Specification Numbers & Titles to each PCO
Assign Subcontractors or Material Suppliers
Create PCO Cycles
Enter Sent/Received dates and upload files for each Cycle
Assign PCO Status (Draft, APP, R&R, REJ, etc)
Create PCO Transmittals
Email the Transmittals and the Files straight from the module
Create Transmittal Logs sorted by PCO Status, Specification Number, PCO Name etc.